Realistic Deep Throat Blowjob Oral Sex Male Masturbator Pocket Pussy Stroker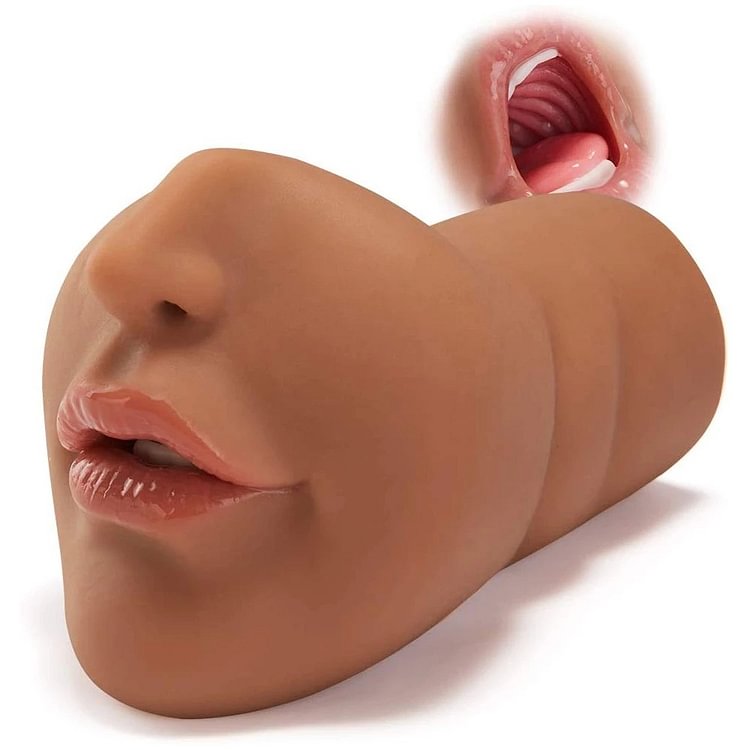 Realistic Deep Throat Blowjob Oral Sex Male Masturbator Pocket Pussy Stroker
Experience orgasm with the sexy woman of your dreams. Anna,the sporty girl has brown skin. This toy has a sexy lip and a soft tongue and teeth. Put your penis in the girl's mouth and feel your penis slide across her tongue as if she is licking your bro.
The texture is very real, mimicking the inner texture of the mouth, going deep into the toy, where you have tiny particles rubbing against your glans. A pocket pussy with only one entrance tends to have extremely strong suction. Feel this lascivious girl trying to drink your sperm. Her oral sex skills are really good. The toy washes up squeaky clean with some warm soapy water or a good toy care fluid/foam. Wipe clean with a towel and store it.
This 3D realistic ORAL SEX TOY has lifelike textures and grains. She will bring you super stimulation to the ultimate climax. When you pull out, her throat sucks your glans tightly. She choked, a low moan overflowed from her throat, unwilling to let you go.
Triple stimulation
1. When you insert this oral sex male masturbator shallowly, her soft tongue wraps your glans, and the delicate teeth stimulate your coronal groove.
2. You slowly push the channel into her throat, and there are different raised particles on the tighter channel. They stimulate your cock by squeezing.
3. You finally reach the throat. The deepest raised particles massage your glans. Sexy lips and tongue wrap your bro. You can reach climax by inserting a few times with this masturbator cup.
You can take this small and portable male masturbator to any place you want to go. By the sea, on the sofa, in the bathroom using this oral sex pocket pussy to unlock more enjoyable sexual experiences. We recommend you use water-based lube for easy and enjoyable entry.
HOW TO CLEAN AND STORE
Clean this sex toy with soap and warm water after use, gently rub the channel and squeeze out water. We recommend you use body powder or corn starch on the pocket pussy after cleaning and keep it in a cool and dry place to prolong its life. Do not expose the masturbator to direct sunlight or high temperature
Features:
Pretty facial contours in tanned skin, a sexy girlfriend for alone time.
Chubby shape, real kneading feeling.
Highly realistic oral cavity, focus on the ultimate pleasure of oral sex.
Lifelike textures and grains inside, diversified frictions against your dick.
Made of TPR, super soft, stretchy and snug.
Specification:
Size: 6.3*4.3*3.5"
Insertable length: 5.1"
Weight: 1.5 lb
Material: TPR
Package included:
1* pocket pussy